wow, nice finds..i do not go to tmz..it makes me feel all nasty..lol

isnt michaels son named prince michael joseph jackson I?
I've heard three different possible legal names: Prince Michael Joseph Jackson Jr., Michael Joseph Jackson Jr., and Prince Michael Joseph Jackson I. Who knows which one is the real legal name. The birth certificates put out by the media are most likely not real, so who knows.
yeah i would guess anything released by the media is fake..but if this were a REAL document it would have his FULL name..
Meaning first middle and last...so either way..its wrong

Exactly! It just seems suspicious. I'm sure there are more things I've missed in the document too. I tried to look up the LAPD case # at the very end of the document to see if it's correct, but I can't figure out how to do that.
hmm..i think if u go to the county court house website you can do that..its all public record..a few weeks ago on another forum i was reading about this..someone went to the courthouse website and types in the case number for MJ homocide investigation and it told them the case had been closed or something like that..which i thought was a nice tid bit

There are only two locations listed for Applied Pharmacy Services in Las Vegas, NV. I Googled it and I found this website:
http://lasvegas.citysearch.com/profile/32790599/las_vegas_nv/applied_pharmacy_svc.html
It shows the locations, and it doesn't mention the fictional one on Flamingo Rd.; the one that has been mentioned in the Jackson/Murray case...the one with the ridiculous sign...the store front one (more about this below).
---
If you Google
Applied Pharmacy Services Flamingo Rd.,
the only things that come up are all related to Jackson, which is very suspicious.
---
ALSO, the website for Applied Pharmacy Services (
http://appliedrx.com/
), says this "SITE IS IN DEVELOPMENT," therefore not letting you get any information about it. It's just one page with a logo and it directs you to this email address for more info:
info@appliedrx.com
. ANYONE COULD'VE MADE THIS SITE!
BUT... I found this on the web too...
http://www.topix.com/yp/enterprise-nv/563753672e-applied-pharmacy-svc
It says that on Dec. 8th, 2008, a man supposedly named Alan Burstein MD from Pasadena, CA. left a review on the page (the only review there) that says:
Pharmacy has moved to more state-of-art facility: 6370 W. Flamingo Road, Suite 1 89103. Great services and the best/brightest pharmacist in Las Vegas. Staff is very knowledgeable and friendly as well.
ANYONE CAN LEAVE A MESSAGE THERE!
If the new facility is so "state-of-the-art," why the childish art sign on the front window??? (see below for pics)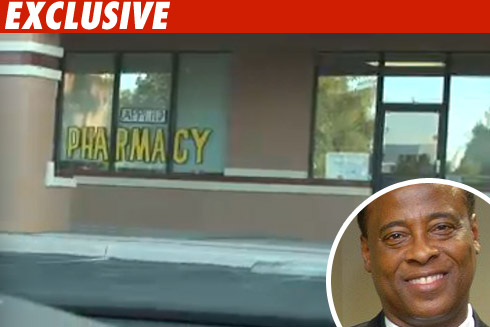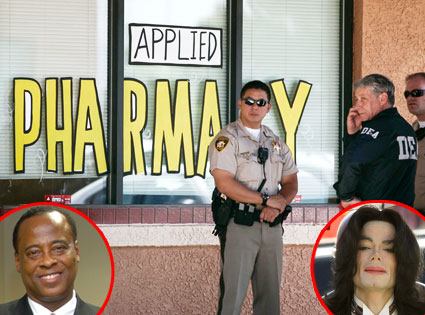 That's "state-of-the-art"???

---
Permissions in this forum:
You
cannot
reply to topics in this forum