Officials at insurers Robertson Taylor were puzzled as to why the ear, nose and throat specialist's report made no mention of the 'Thriller' star's well-publicised health difficulties - including a severely burnt scalp, broken leg and extensive cosmetic surgery - and demanded their own tests be carried out before agreeing to insure his shows for promoters AEG Live.
http://uk.news.yahoo.com/35/20090805/ten-michael-jackson-medical-report-missi-764dee7.html
You might have seen and dismissed this post on MJHD but it could explain the above reports.
MICHAEL'S MASQUERADE
Michael's quote :
"…That's why I love disguises so much. I could sit on a bench at Disneyland and see what people really do and talk about. But when they see it's Michael Jackson, they change. I don't see the real thing. So I want to see the real world, what its truly like and it's very difficult"
The pictures below could be of Michael and some are his body doubles. Michael did mentioned once that he only had 2 surgeries done on his nose and nothing on his eye brow, cheekbone, lips and chin. There have been many conflicting reports about Michael having several surgeries done on his face. Straight to the point.. I'm saying that I believe what Michael claimed, that he has never done surgeries other than two jobs on his nose. Look at the pictures and video below;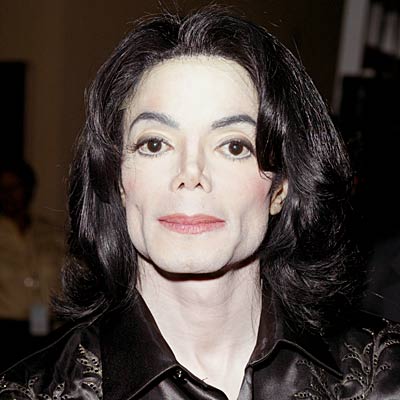 Now this could be his double but some believe it's Michael...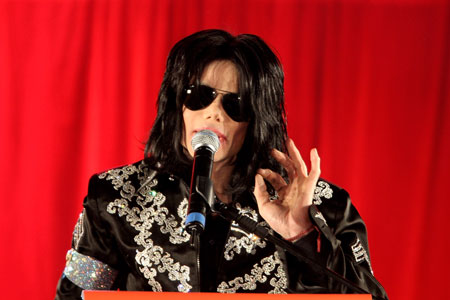 Now supposing that is really not Michael's real looks.. What if he's been wearing mask all this while. I'm saying that he wore a mask from the time his looks started to take on a different outlook. If Michael could have his doubles wear masks why not he wears them too since he loves wearing them. My guess is that he isn't trying to fool his fans but the media. To show all how really smart the Media are. How illogical they can get breathing on lack of common sense. Judging him as they see fit. They will look like fools if this is true. Michael succeeding in pulling threads over their electric eyes *LM##O*.
These pictures were taken as Michael Jackson was leaving a doctor's office – whom he had supposedly visited for skin cancer.
THESE WERE TAKEN ON JUNE 10-11, 2009. Another big dig at the Media, maybe! Only Zombies drop their noses and body parts as in MJ's Thriller. Ears melting! Oh get real you hounding Media! Chinese Proverbs: YOU LOOKED AT FAULTS THAT WEREN'T BUT ARE IGNORANT OF ACTUAL FACTS THAT ARE!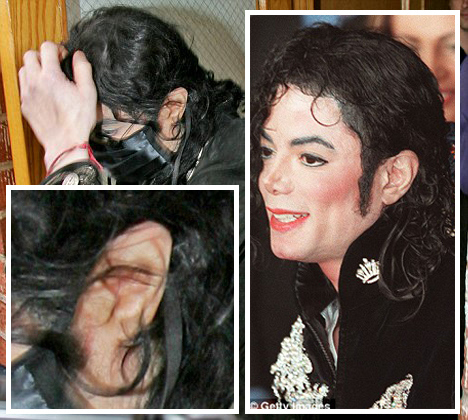 The below pic. are believed to be that of his double or maybe not either way.. Note the 2nd pic. and the area at the collarbone that is highlighted...
The one below is believed to be Michael.. but look at the cleft on the chin. Both showed that it rather looks like an indent done by a tiny stick, a chopstick no doubt lol... No plastic surgeon will be that amateur especially ones that Michael goes to.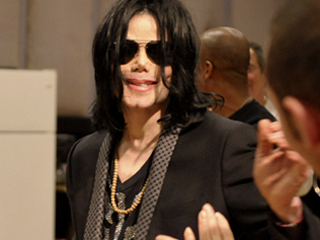 Master of Disguise..
This is Michael in disguise for his video 'Ghost'.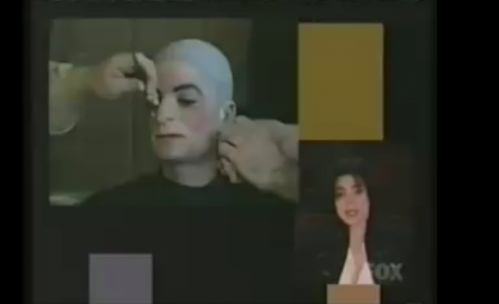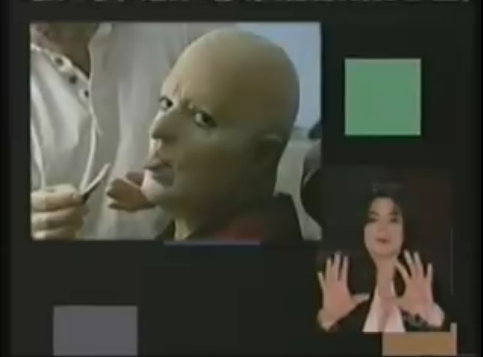 Watch the video.
Now if Michael is actually wearing a mask and decide to make a comeback one day... What shall he look like? His old self of course but a little older.. He'll not only be the King of Pops nor King of Doubles but Master of Disguises as well. Now that is record breaking. The 3 wise kings lol...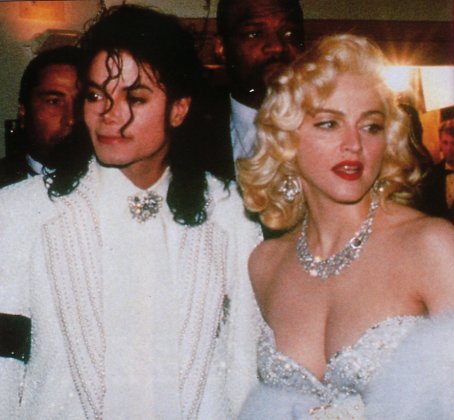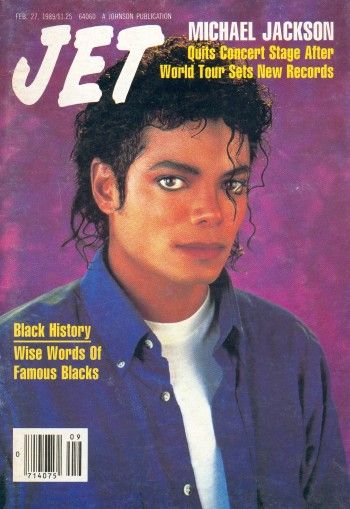 This is believed to be taken on May 29th, 2009..
Should Michael decides to stay away in a peaceful place and be away from the public eye, he'll still look like that because there are many out there that looks like him. Maybe he is a lil more tanned than we've thought. If you have watched the 'White Chicks' starring 'Shawn and Marlon Wayans'.. They can make you look fair or tanned and vice versa without anyone knowing better.
Amazing I'd say...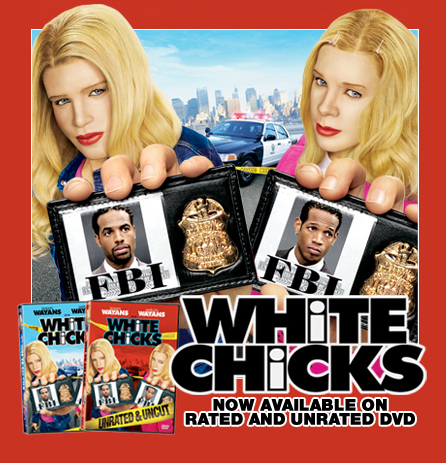 Just my guess...

summer+sc3nt

Platinum Member





Aantal berichten

: 503


Registratiedatum

: 2009-08-04


Woonplaats

: Malaysia



---
Permissions in this forum:
You
cannot
reply to topics in this forum